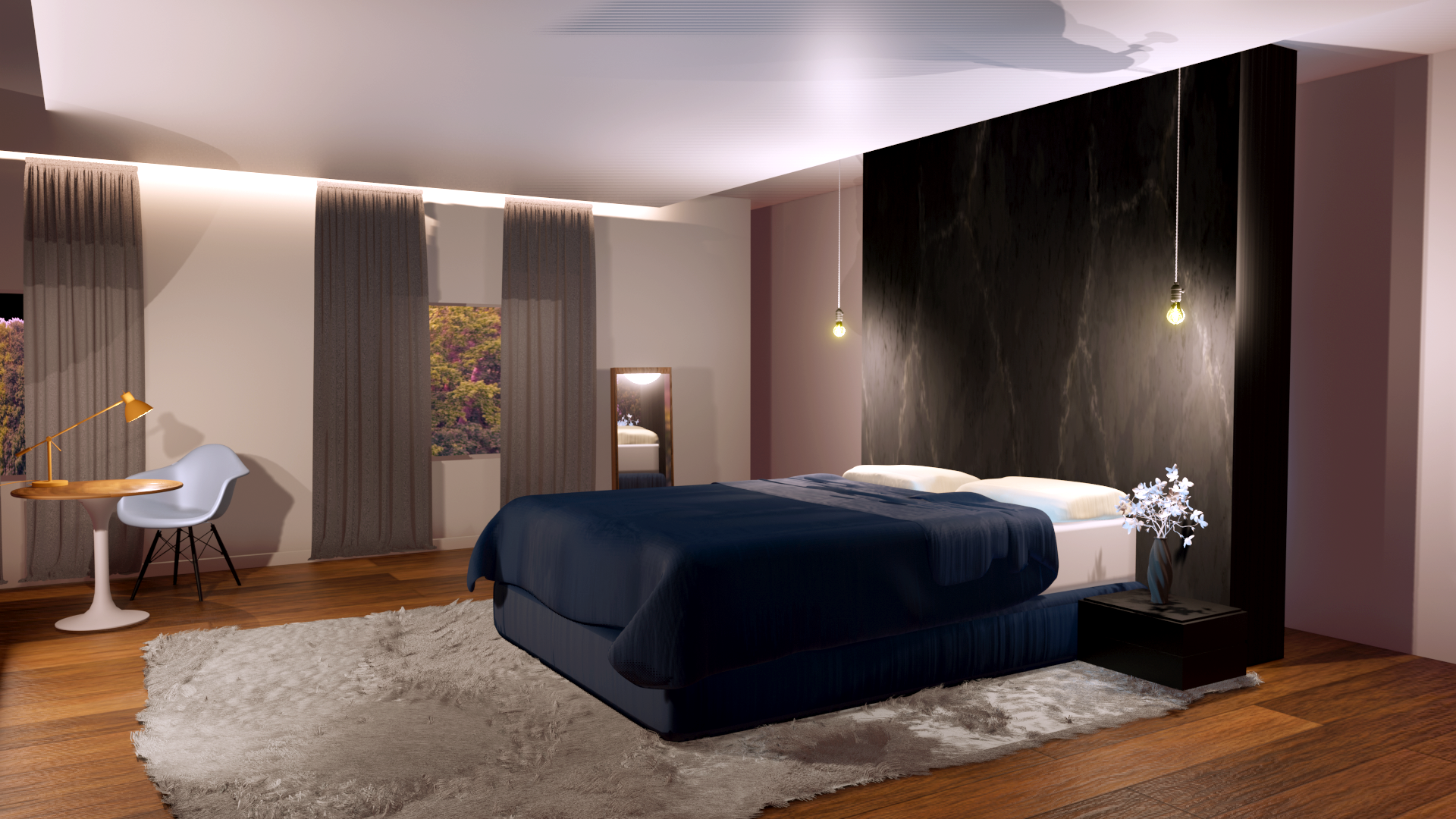 Followed an intermediate-level tutorial here: Create a Modern Bedroom in Blender in 35 Minutes. Reference image here.
This tutorial felt WAY over my head - was a bit of a struggle to get through it to the end. The bed and rug are completely original. The top sheet is a plane folded on itself, with cloth simulation applied - I set up collision on the mattress below and let the cloth animate to lay flat & fold onto itself. That created the physical wrinkles, but I also applied a texture to add extra wrinkles to it.
The rug uses "hair" particles which made it pretty easy to change how the strands look!
The lighting here was pretty challenging - definitely have some weird shadows here and I feel like the "seams" are showing - but that's OK! Oh you definitely can see one of my "cheating" lights in the mirror, none of the lights in the scene show up like that.
Some things here are pre-made assets like the flowers, lights, lamp, table, chair, and the outdoors scene.
Here's some in-progress pics: